Illuminations is committed to making self care as affordable as possible. It is for this reason that additional gratuity fees are not required or expected by any of our team members for any services we provide. Your health and well being is our main objective.
All facials include complimentary aromatherapy, light therapy, & ionized water
Easy Peasy
30 min Express Mini Facial $45
reveal smooth, hair-free skin
Eyebrows $15
Lip $10
Chin $15 & Up
Sideburns $20
Half leg $40
Full legs $75
Back $50
Stomach $15 & Up
Underarms $20
Half Arms $30
Full Arms $45
Toes $10
Bikini $30
Brazilian $55
For the perfect set of brows, lashes or both!
Lash Tinting $20
Brow Tinting $20
Lash and Brow Tinting $35
complimentary skin analysis consultation
A skin analysis gives you a clear picture of the current state of your skin, from which a treatment plan can be made. It also allows any possible issues to be detected early, reducing the amount of treatments that might be needed in the future.
FACIAL ADD-ONS
Heavenly Hands $5
Dermaplaning $10
Dermabrasion $10
Ultrasonic $10
Light Chemical Peel $30
Our compact mini facial focuses on the essentials of a full facial. Your face will be cleansed, exfoliated, extracted, disinfected, and topped with professional products.​
Blue Ribbon Bottom
30 min Butt Facial $45
Beautiful Backside
60 min Back Facial $85
This 60 minute service is designed for problematic shoulders, neck, and back.​
Illuminations Signature Facial
60 min Signature Facial $80
(Dermabrasion Included)
Our signature facial goes above and beyond a typical facial. In addition to top of the line products you will receive dermabrasion for superior exfoliation and high frequency light for ideal antibacterial properties.​
Anti-Aging LED FACIAL
60 minute $99

light facial increases circulation and collagen production.
Acne/Rosacea LIGHTSTIM
90 min with Light Therapy $120
Our signature facial goes "light speed". Whether anti-ageing or acne/rosacea is your concern, one of our two light therapies is perfect for addressing these concerns.​
CBD FACIAL
60 min Signature Facial infused with therapeutic CBD properties $90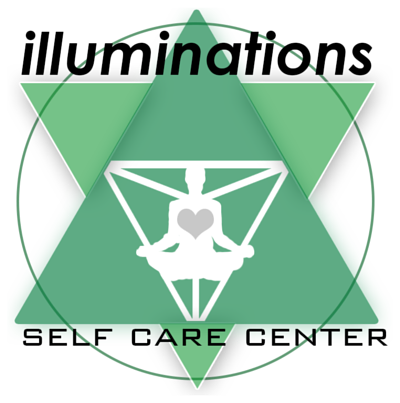 Massage & Wellness Center | 301 6th Street, Leominster MA