"Very relaxing, I was very comfortable and I liked being educated about the natural products that were being used for my facial. I enjoyed the natural smells of the products and the calming sounds and dim lighting. The hot stone treatment on my feet was amazing. It was just what I needed!"
- Betty C.
"It was a wonderful & relaxing experience...Will definitely return with my bff soon!"
- Mariabel R.
"The facial was relaxing and calming. My face was glowing and felt smoother than ever"
- Mary W.
"A hidden gem of a spa!!!"
- Cathy C.
"everything was as expected and perfect. I always leave with my body feeling amazing."
- Melody G.
"Ana is wonderful. I had my first facial in over 15 years and it was wonderful. She explained all of the steps before hand ensuring a relaxing experience. I highly recommend a visit to Illuminations"
- Debbie G.
"Anna was AMAZING! She was very friendly & knowledgeable about skin as well as Massage techniques. She also massaged & hot towel wrapped my feet! I was VERY impressed with Illuminations. It was a great day to focus on me. Anna helped make my day complete."
- Dynise B.
"The spa is beautifully decorated and the ambience is very relaxing. There was thought put into even the smallest details."
- Ann T.
"Illuminations is new and is filled with healing energy; music, body butter, massage therapy, and genuine caring provide 5-star treatment!"
- Anonymous
"The place is clean and had a very peaceful and warm feel to it. My facial was excellent...I could see results instantly! Ana even gave me tips/tricks on (facial) maintenance. I will definitely be back!"
- Mary S.
"Place is beautiful, great location with ample parking Ana is exceptional! Extremely talented...wouldn't go anywhere else!!!"
- Gail K.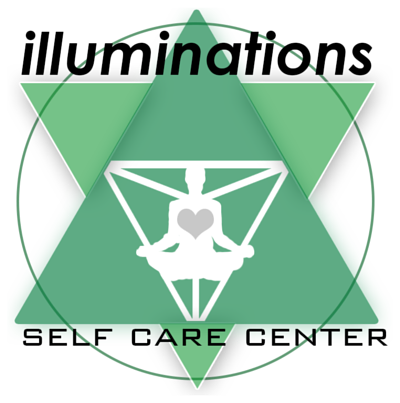 Massage & Wellness Center | 301 6th Street, Leominster MA