Ana Gabriela Rosa
Licensed Massage Therapist & Aesthetician
Cosmetic Laser Technician
NASM Certified Personal Trainer
do-TERRA Wellness Advocate
Graduated from "The Massage School" in 2013, the "National Laser Institute" in 2015 and the "SpaTech" in 2016
Ana founded Illuminations with the goal of offering a wide range of affordable holistic services to any individual looking to empower themselves through knowledge and research.
In this day and age where everything is about multi tasking and getting as much done as possible, it's easy to forget that our physical bodies are the only vessel we have to maneuver our way through this life. With work, house, kids, spouse, pets, and the countless other responsibilities we have on a daily basis, neglecting our own well being becomes a normal practice. It is for this reason that I am so excited to introduce a wellness center that provides a myriad of natural modalities for healing in a relaxing and affordable setting. Our facility has state of the art devices that have been used in Eastern countries for decades but are just now becoming known here in the USA. Whether you want to feel better in your body, your soul, or your mind, we have just the thing to help you meet that goal. Remember, your body is your sacred temple. Be sure to show it some love!
At Illuminations, it is our pledge to provide our community with the holistic tools and knowledge necessary to support healthy life choices and routines for an optimal life experience.
Lori Ann Morey
Licensed Esthetician & Nail Technician
Lori is a licensed Esthetician and Nail Technician. She was educated at Spa Tech Institute for Esthetics and Henri's School of Hair Design. She specializes in facials, waxing, reflexology, natural nail care, including manicures, pedicures and Shellac gel nails. Lori is always eager to pamper her clients at the highest level of professionalism and her very gentle touch. She loves making people feel welcomed and always striving to make her clients feel their best.
When Lori isn't pampering her clients, she is a loving mother and wife to her 2 boys, Bradyn, age 15 and Bryce, age 7, as well as her husband, Kevin.
She is always working on staying healthy and active and is a part-time Kickboxing instructor at Transformations Kickboxing, here in Leominster, and also takes and helps demonstrate Brazilian Jiu Jitsu classes for women. She really is a ninja in disguise.
Katie Scarlet Bunting
Licensed Massage Therapist, Reiki Master, Herbalist & Psychic Tarot Card Reader
A healer and artist, fiery, intellectual, yet silly & lighthearted! I enjoy helping people relax, heal, rejuvenate and maintain their wellness with Massage Therapy & Reiki as well as doing intuitive psychic healing and Tarot reading. I've had over 26 years of combined experience in alternative healing modalities!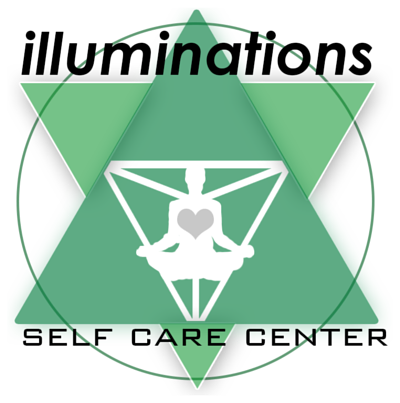 Massage & Wellness Center | 301 6th Street, Leominster MA